This recipe is easy.
And good.
Put all the ingrediants in a a big dish with a lid and that can go in the oven.
Cook for many hours at low heat, until the beans are tender.
Just add a little water from time to time if the mix seems dry to you.
I ate them strait out of the dish for breakfast and then on homemade toastadas for dinner.
Ingrediants:
2.5 cups of rose coco beans, pre-soaked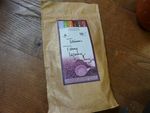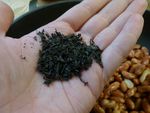 1 tbs of smoked black tea, crushed
a sweet onion, sliced
1 tbs of jaggery
1-2 tbs of lamb fat, lovingly saved from grilling lamb chops...(use olive oil if you don't want use animal fat)
2-3 healthy pinches of oregeno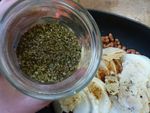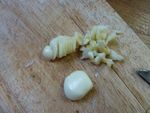 3 cloves of garlic, diced
2 vegetarian chilis, diced
salt to taste (You can always ajust later, I go more often for less then more...)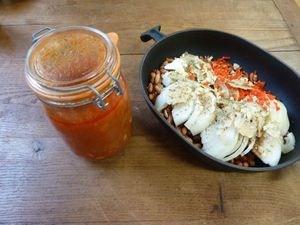 2.5 cups of tomato sauce, homemade

chili powder to taste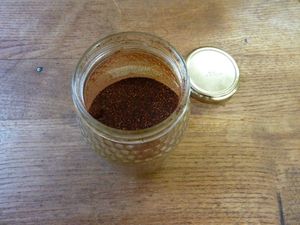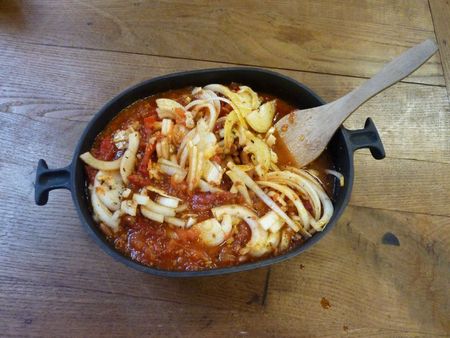 This is my try at cooking with tea, a challenge given to us by Sarah from Simply Cooked for the Daring Cooks's november challenge.
Oh! And then I had them for breakfast again...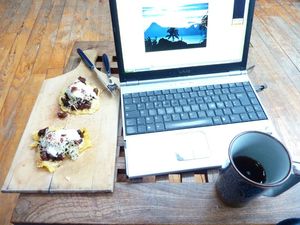 En Français...
Haricots au Thé Fumé
Cette recette est très bonne et très simple.
Il suffit de mettre tous les ingrédiants dans un grand fait-tout qui passe au four.
Faire cuire à basse température pendant...beaucoup d'heures. Rajoutez juste un peu d'eau de temps en temps si le mélange vous semble sec.
Je les ai mangé directment du plat pour le petit déj' et sur des tostadas maison pour le dinner.
Ingrédiants:
2,5 tasses d'haricots rose-coco (réhydratés)
1 CS de thé noir fumé
1 onion doux
1 bonne CS de jaggery (sucre brun non raffiné)
1-2 CS de graisse d'agneau (récupérée avec amour de notre grillade précédante). Ici vous pouvez utiliser le corps gras de votre choix.
Quelques bonnes pincée d'origan
3 gousses d'ail
2 piments "végétarien"
Du sel
De la poudre de chili
2,5 tasses de sauce tomate maison