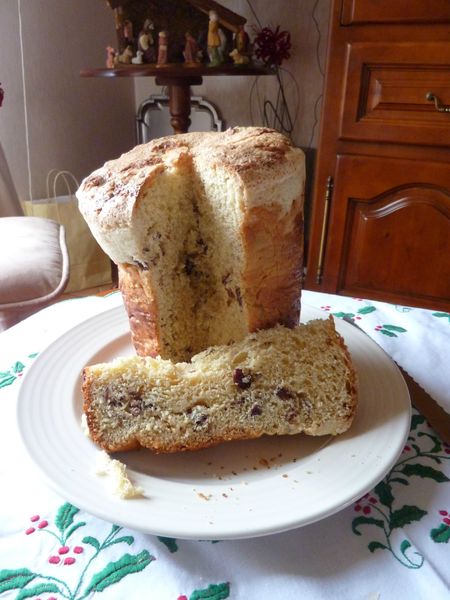 Panettone.
I don't like Panettone.
A towering dry loaf speckled with nasty multicolored candied fruits.
So when this december Marcellina from Marcellina in Cucina challenged us to make Panettone for the last edition of Daring Bakers, I sighed.
But since some people actually do like this bread I decided to pull up my sleaves and make it to give away.
I'm glad I did.
Now when I think Panettone, I think airy and moist, rich and flavorfull!
Plus it's lots of fun to watch the bread rise and rise and rise!
I followed her recipe pretty closely, you can find it here.
I did not have the right kind of pan so I improvised using parchment paper. I just rolled up the paper into a tube that I inseted into the pans I wanted to extend. I made one big loaf and four smaller ones, they all rose nicely but the smaller loafs were denser and drier. I'm not sure if it was due to the size of the pan, the kind of pan used, copper versus ceramic or due to the garnishes that were also different. I tried three different fillings: dark chocolat chunks, fig jam and, my favorit, white chocolate, cranberry and almond. As you can see I avoided the traditionnal candied fruit.
I'll be making this recipe again for sure!