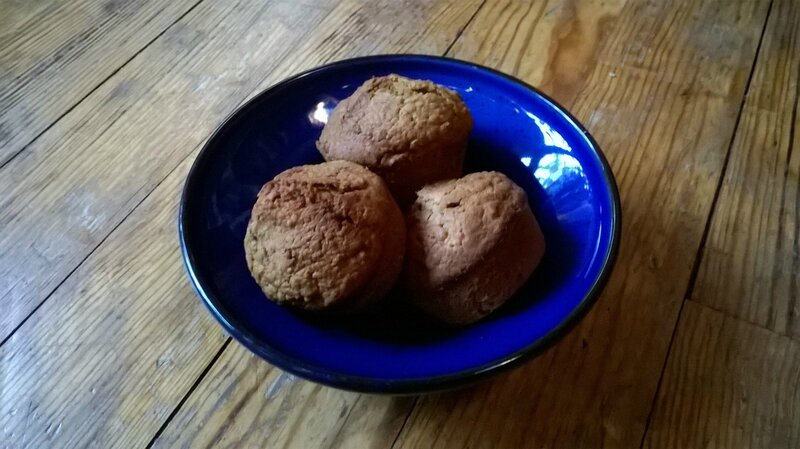 Dry mix:
130g oatmeal ground to a corse flour
250g wheat flour T65
1/2 tea cinnamon
1 1/2 tea baking soda
1/2 tea salt
Wet mix:
80g coconut oil
1c moist dark brown sugar
2 eggs ( or 2 Tbs of chia seeds soaked for 10min in 4Tbs of water)
2 tea vanilla
313g applesauce (1 1/4 c)
190g coconut cream
1/4c cashew milk
Note: I used coconut milk but all that was left was the cream so I had to add the nut milk to moisten the batter a bit more.
Quickly combine the two mixes.Pour into buttered and floured muffin tins.
Bake at 180°C for about 15min or until a toothpick comes out clean and the muffin withdraws from the sides of the tin.